Igniting Brands
with Boutique Customer Service
Eclipse Exhibits is a Central Ohio based exhibit & events company offering boutique, local customer service, with global reach. Our team is composed of some of the best in the industry, working together to ignite our client's brands.
Eclipse Exhibits' parent company is Eclipse Creative, offering photography, video, grand format printing, 3D printing, fabricating, routing, and finishing. With these capabilities in addition to the Trade Show and Event services, we set ourselves apart from the competition. We have the people, equipment, and expertise to ignite your brand in every dimension.
We choose to partner with like-minded companies that value growth, culture, and community.
Meet the Team
Sandra Burt
Owner / COO
---
As an owner of Eclipse Exhibits, Sandra juggles many tasks to support all areas of the business. Prior to joining Eclipse, Sandra spent over 10 years in the fashion industry.  She is a creative thinker and is always looking for the next new thing!
Jeff Burt
Owner/CEO
---
As founder/CEO of Eclipse Creative, Jeff not only has a smart, strong, and specific vision for the company, he also possesses the leadership and communication skills to execute this vision.  Jeff has a strong set of core values that shape every decision in both business and life.
Angie Newcomb
Project Manager
---
After achieving a bachelor's degree in Psychology at The Ohio State University and a master's degree in Women's Studies at the University of Cincinnati, Angie began her career in Human Resources at The Ohio State University. In 2004, Angie left Ohio State to work at a small startup company that sold trade show exhibits. She ended up staying there for 14+ years, growing in her role as the company grew. She has experience in project management, HR, and operations. Angie brings a wealth of knowledge to Eclipse Exhibits and is an integral part of the team!
Jared Smith
Service Department Manager
---
Jared has been with Eclipse for almost 10 years and has recently taken on the role of Service Department Manager. He has embraced all challenges that come his way and his attention to detail makes him the perfect person for this position!
Chris Potelicki
Sales / Account Management
---
Chris has over 17 years of experience in the trade show & event industry!  She has created and maintained relationships with her client partners and prides herself in being a trusted resource with a plethora of industry knowledge.  Chris has (and always will) stand for fairness, integrity, creativity, and humility.
Adam Dillow
Designer
---
Everyone at Eclipse is creative.  But not everyone has the design and computer skills that Adam has!  Adam has nearly 10 years of experience designing for the trade show and event industry.  His creativity and technical skills, combined with his knowledge of the install and dismantle portion of this industry make him a rock star!
Rob Davis
Chief Estimator
---
Rob is the master of all things quoting and purchasing!  He has over 10 years of print industry experience and will take on any challenge thrown his way!
Lori Christophersen
Accounting
---
Lori is leading our in-house accounting team for Eclipse Exhibits.  Organized and efficient are the best words to describe Lori!  Do we need to say more?
Taylor Boury
Project Manager
---
Taylor is new to the Exhibit world but a quick learn!  His engineering background and willingness to take any project head on make him the perfect addition to our Project Management team.
Marshall Henry
Service Department Technician
---
Marshall has been a part of the service department team since the start of Eclipse Exhibits.  He is an integral part of the team and appreciated by all!
Robert Hanna
Service Department Technician
---
Robert has been a great addition to the team!  He is hard working, committed, and growth minded – all the things that you want!
Affiliations & Industry Partnerships
NAWBO
Entrepreneurs' Organization
AAF
Gahanna Area Chamber of Commerce
Columbus 2020
Columbus Chamber of Commerce
UASG
3M Certified Graphics Installation Company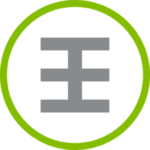 Have additional questions about Eclipse, our history, our services or any of our industry partnerships?
Contact Us Today